April 02 2016 06:50 PM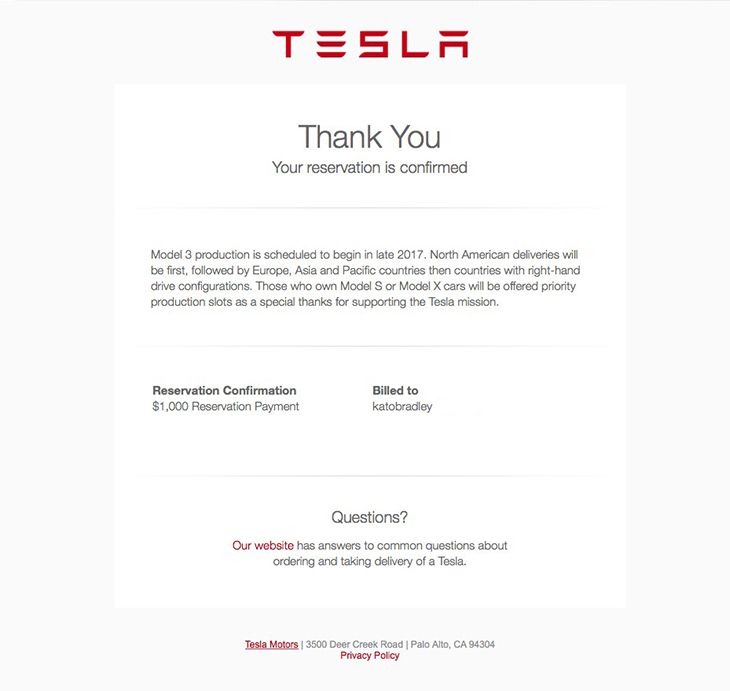 March 31 2016 11:31 PM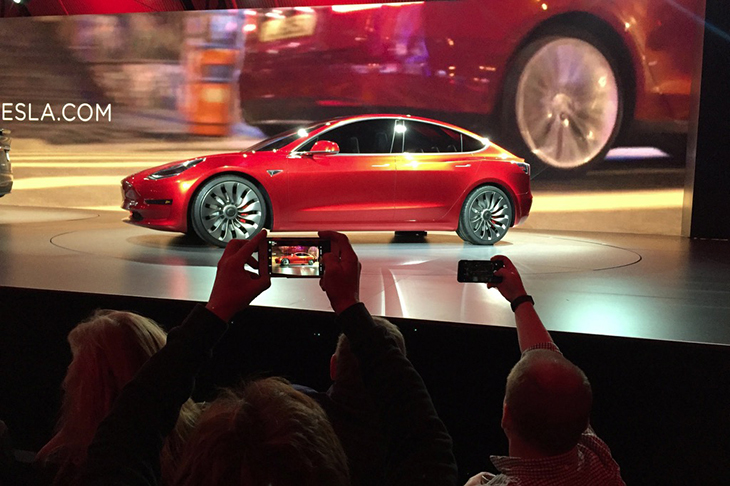 Tesla Model 3.
Base model:
215 mile driving range.
Supercharger friendly.
Autopilot capable.
0 to 60 in under six seconds.
Seating for five adults.
Five Star safety rating in all categories.
$35,000.
Production begins: late 2017
My objective: for katobradley to be a single car household by the end of 2018, and for that single car to be a Tesla 3.