October 21 2015 09:02 PM
Mets, Team Of Big Shoulders, Sweep Cubs To Reach World Series
| Chicago Sun-Times |
Ninety-seven wins in the regular season and it effectively took the Cubs nowhere. Because it don't mean a thing if you don't get that ring.
The regular season and the postseason are two different things. For me, the regular season is the real deal and the postseason sits below the regular season and somewhere above the All-Star Game. The World Series hasn't been a true path to revealing the season's best team since 1969 with the launch of division play (and even more so since 1994 with expanded division play).
So the postseason tournaments aren't as meaningful or as important to me anymore.
My silver lining: none of the 2015 NL and AL wildcards made it to the World Series. Ooo-rah!
Let's go Mets.
Photo: Brian Cassela |
Chicago Tribune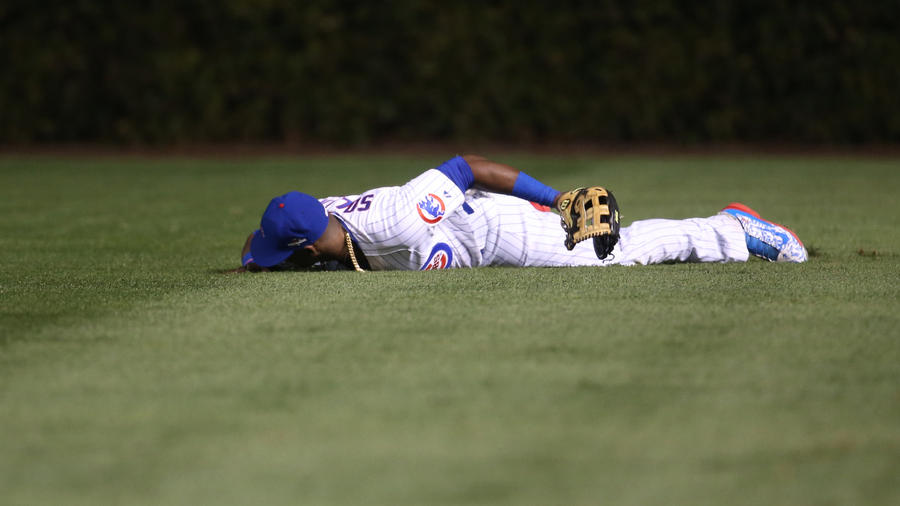 October 13 2015 10:14 PM
Cubs Deliver Knockout Blow To Cardinals
| St. Louis Post-Dispatch |
100 wins in the regular season. One win in the post-season. The St Louis Cardinals are knocked into post-season oblivion by the arch rival Chicago Cubs.
Sigh.
Right now Harry Caray is in heaven getting a blowjob in a hot tub filled with frothing Budweiser (Harry is full of Bud, too, of course). "Cubs win! Cubs win! Cubs win!"
I loved Ozzie Smith and Whiteyball back in the 80s but I didn't become a real St Louis Cardinals fan until 1996 when Tony La Russa arrived (Will Clark being signed in 2000 was a HUGE bonus; Mark McGwire a decade later wasn't). Classiest franchise in MLB. Great history, a great organization.
If I was a true dyed-in-the-wool Redbirds fan, though, if I had grown up in St Louis, I wouldn't be OK with this. But I am. Partly because I've always liked Joe Maddon, partly because I love Wrigley and Wrigleyville and Chicago so much, and partly because the wildcard-infected post-season is pretty much a meaningless tournament now anyway, but mostly just so Cubs fans will FINALLY get over their infuriating, insufferable 'lovable losers' nonsense and stop whining (a la the Red Sox fans in 2004).
The 2015 Cubs also happen to be a damn good team.
The Cubs damn well better go on to win it all. Otherwise, this will have been for nothing and there will be at least another year of their fans whining.
By the way, I went to only a pitiful handful of games this season but, as it turned out, I saw every NL team that made it to the post-season. And I saw two of those teams in their home yards (Cubs and Dodgers). Not bad.
Let's go Cubs.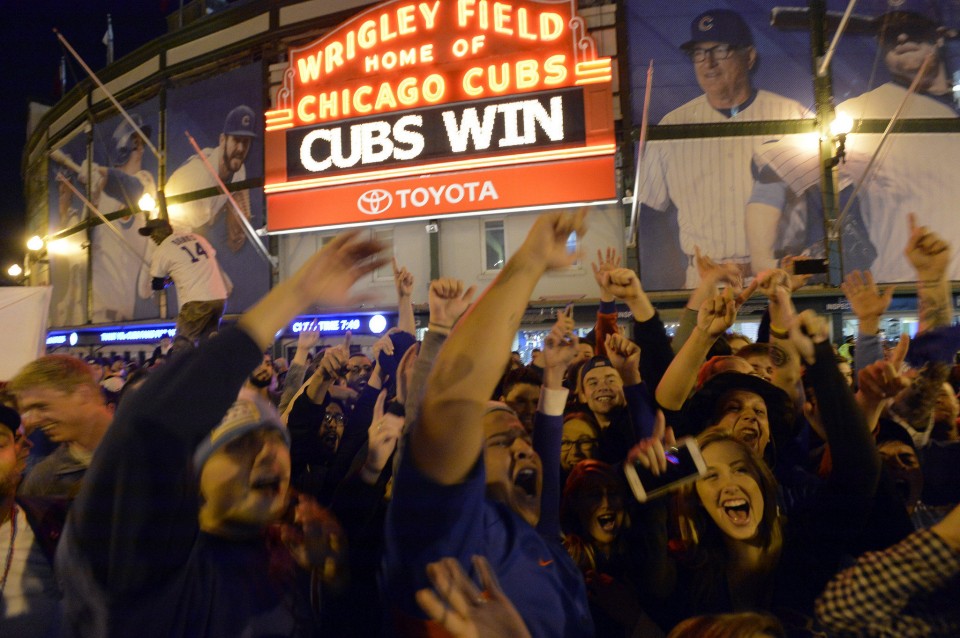 October 12 2015 10:29 PM
Nudes Are Old New At Playboy
| New York Times |
"For a generation of American men, reading Playboy was a cultural rite, an illicit thrill consumed by flashlight."
Reading? Really?
Actually, yeah. Reading.
The first Playboy I remember getting my hands on came from a teacher at a public school in my hometown over 40 years ago. This teacher liked my social (i.e., political) enthusiasms and my writing and my interest in literature that was way over my head and figured I needed some exposure to some important contemporary writing.
Fortunately, for me, this teacher subscribed to Playboy and not The Partisan Review.
Ten minutes ago I couldn't have told you what was in that first Playboy I was given (loaned, actually) but I remember the cover vividly so it didn't take many seconds to track it down on the Internet: fiction by Graham Greene, Irwin Shaw and Tennessee Williams; non-fiction by David Halberstam, Senator George McGovern, Cesar Chavez, Julian Bond, Justice William Douglas, and UN Ambassador & Justice Arthur Goldberg; and humor by Mort Sahl, for chrissakes.
So there was this steady underground stream of Playboys flowing to me there for awhile. And I really did read the articles. Really.
Some of the pictures weren't bad, either.
Later I was a subscriber. Never got a key but was always tantalized by the idea of being a member and walking into the New Orleans Playboy Club to pick up the latest issue gratis.
And yeah, Hefner was always sort of creepy, long before he lounged into his dotage, long before he got really creepy, but Playboy was always important and always culturally vital and always required reading.
Until it wasn't anymore.
I have no clue when it was that I last opened a Playboy. Back in the 80s probably, when the magazine and the empire were already slipping out of profitability and sadly into irrelevance.
But for about 20 years there, in the 50s and through the 60s, it really was something. It was quite a ride and always quite a read.
Really.