March 12 2017 12:39 PM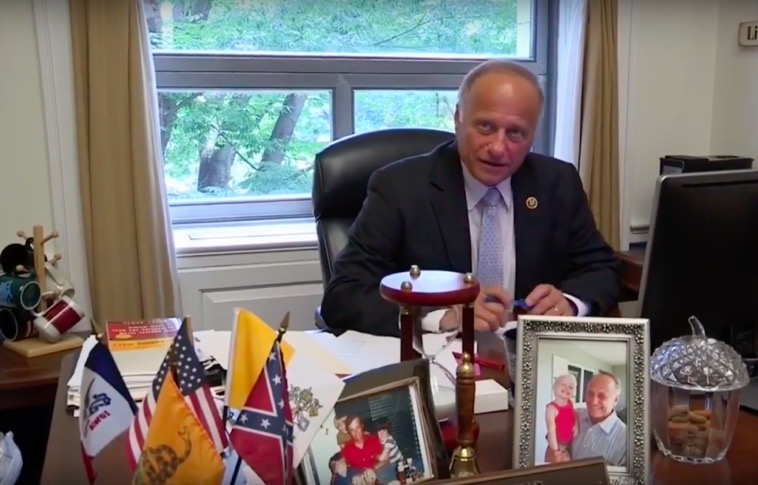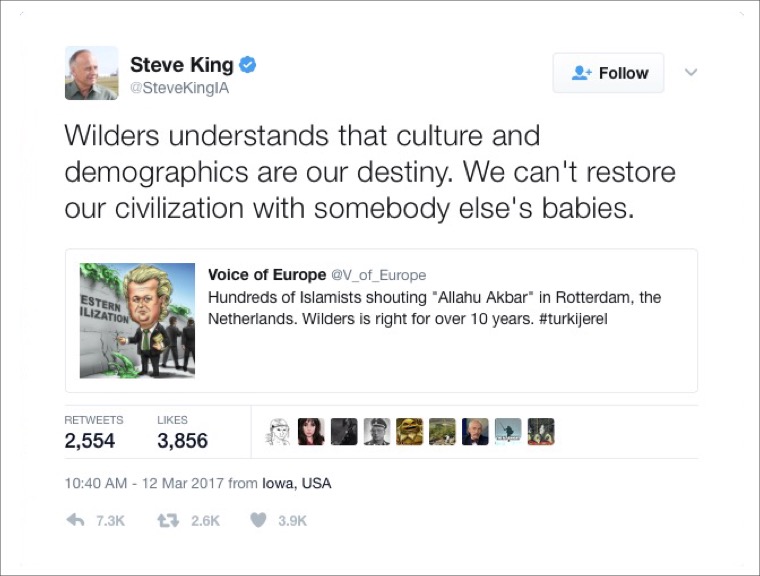 This guy is a sitting United States Congressman, a Republican from Iowa. He tweeted the following just an hour ago, not 30 or 75 years ago. And he said it for public consumption. Master Race thinking, nothing less, like it's perfectly normal and perfectly acceptable.
He displays a Confederate flag on his desk. He tried to block putting abolitionist Harriet Tubman on the $20 bill (he said putting her on the bill was racist). He's the guy who made some news last summer when he was on MSNBC objecting to someone saying the GOP is run by 'old white guys': "This whole 'white people' business, though, does get a little tired, Charlie. I mean, I'd ask you to go back through history and figure out, where are these contributions that have been made by these other categories of people that you're talking about? Where did any other sub-group of people contribute to civilization?" An early and vociferous Trump supporter.
This is where we are.