Shots
February 14 2018 08:06 PM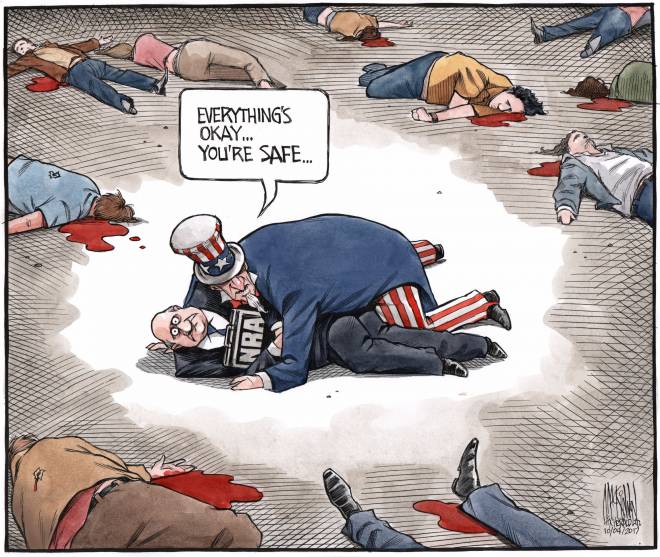 If the National Rifle Association is not itself a domestic terrorist organization, at the very least it aids and abets domestic terrorism in the United States.
Every single politician who takes money from the National Rifle Association and does nothing to stop the American epidemic of guns and gun violence is an accomplice of the Parkland shooter. This is a simple and obvious truth.
Editorial cartoon by Bruce MacKinnon in the Halifax Chronicle Herald, published following the October 1 2017 Las Vegas shooting.